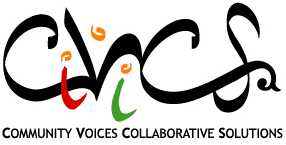 The CIVICS project integrates educators from Algeria, Egypt, India, Jordan, Lebanon, Morocco, Pakistan, Sri Lanka and Tunisia into iEARN projects; creates safe and nurturing environments for students and educators in these regions to address civic education issues relevant to their communities; and provides a model for civic education and content-based English as a Second/Foreign Language (ESL/EFL) using iEARN resources and methodologies.

CIVICS has been administered by
iEARN
since 1999
,
in collaboration with
the
United

States Department of State, Bureau of Educational

and Cultural Affairs
,
and US Embassies in
Jordan, Pakistan, Egypt
,
India, Sri Lanka, Lebanon, Morocco, Algeria and Tunisia
.
Learn more........................